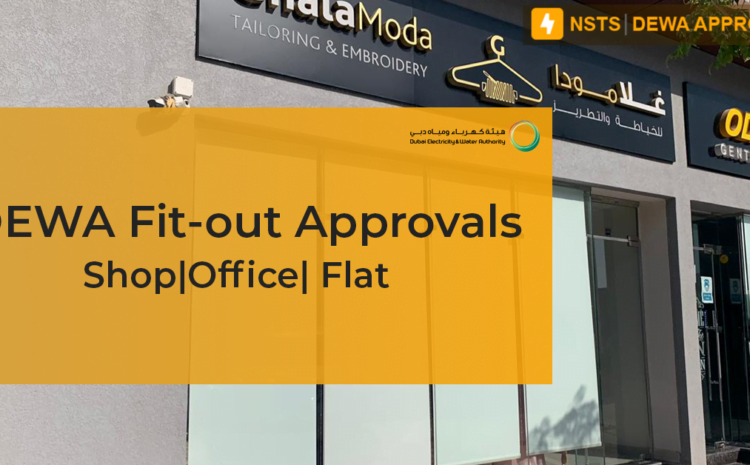 Dewa Fit-Out approvals for Shop's/Office's/Flat's
Shop, offices, flats in Dubai needs Fit-Out approvals to move ahead with their respective business. Dewa Fit-Out approvals enable them to have access to fit out electrical connections. There is no question about the significance of the office fit-out. It helps in the enormous growth of the business. Every company strives to be the best and so a promising work atmosphere is vital for the employers to work diligently. Don't lag on electrical issues, keep your workplace updated with safe electric connections.
Systematic and well-designed office/ shop/flat fit-out connection increases the productivity of the company. Employers feel motivated to work in such an atmosphere. This expands your company's outcome. Innovative technology helps in the proper utilization of power.
Simple, fast, and affordable, that is our priority for the companies that expect electrical fit-out. DEWA Approval gets a lot of work, related to residential, commercial, and office electricity fit-out connections. With innovative technologies and improved designs for each of them, the customer gets an adapted version of ourselves with their requirements.
We ensure our practice is perfect by employing trained and skilled DEWA approved engineer. Extend our hands for domestic, commercial, or industrial purposes. Our remarkable duties include installation, repair, replacement, basically everything related to electrical shortages. We guarantee you selfless service from the Electricians and DEWA approved contractor.
About fees
Should I have to pay fees for DEWA Fit-Out approval? Absolutely no, You don't have to worry about the payment. It is free of charge. When you are setting up your dream, a home or a villa, or a flat. The first things on your mind are to approach a cost-effective and beneficial electrical fit-out service. DEWA approvals are committed to helping with innovative solutions.
Delivery period
Let me educate you on the delivery period of getting electricity to fit out connections. The design approval takes place in one working day. It only takes two working days to get an appointment for LV Inspection after the contractor informs us of the willingness.
Mandatory documents and drawings for DEWA Fit-Out Approvals
We kindly ask you to provide the papers mentioned below.
• Firstly, a copy of DEWA approved TCL/ MD, MDBs/SMDBs, etc is wanted.
•Secondly, a document commenting on load distribution schedules for distribution boards.
•Thirdly, provide us with the wiring layout for the lighting.
• Fourthly, submit the wiring layouts for the power.
• Fifthly, Dewa prescribes you a format for NOC. Submit the NOC in the prescribed format from the landlord.
•Sixthly, don't forget to provide a copy of the tenancy contract.
•Seventhly, submit a copy of the trade license.
•Next you should have a passport to reveal.
• Then, you require a copy of Ejari.
• Next, mandatory document is NOC from building owner or real estate or management.
•Finally, a clear document of affection plan with plot and numbers in it.
How to do an online application submission for Fit-out connections?
It is simple and quick to get the work done online.
First and foremost, fill in all the necessary details in the online application form. Don't forget to Attach all the mandatory documents and drawings that we mentioned above. The submission is done with a click. A reference number will be given if you did all the above steps without errors.
Application status
You can't wait to know about the updates?
Relax, we update every step for you. We have an E-service page. You can visit the site at any time to clear doubts about the application status tracking. The important notifications are also sent to you without any delay. Clients will get an SMS and Email notifications about the progress of your application.
Delivery of the service
DEWA contract sents for technical field inspection. This happens only after all your technical drawings are scrutinized and approved by us. We move on to the next step after getting technical inspection approval. KWh meters are installed. On the payment of the security deposit, the power connection is released. All the updates will be given to you through our website.
We agree that DEWA approval can be quite an intimidating task. We assist you throughout the approval and application process. Now, what are you waiting for? Contact our experts right away to discuss your requirements and troubles. We deliver timely electrical solutions in Dubai.